News Archive
BM 6042: Advantages of tangential grinding chamber
---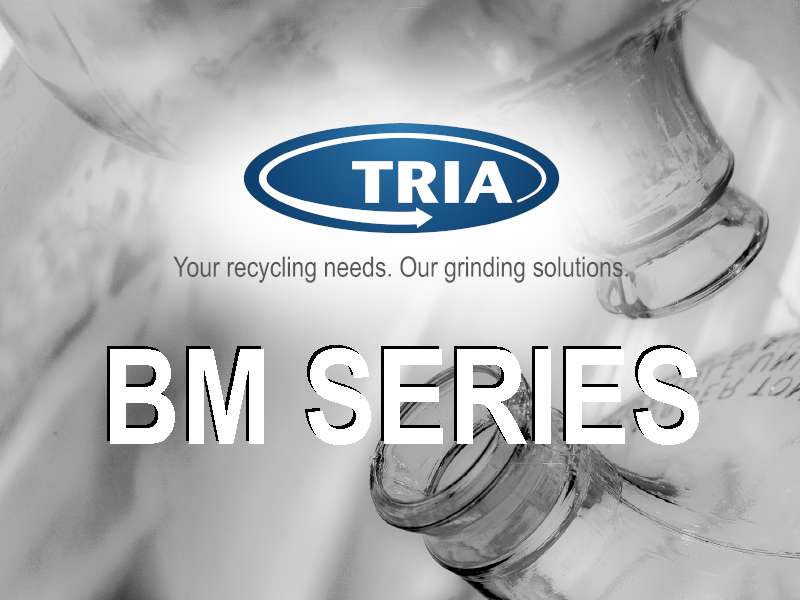 TRIA granulators of the BM series are among the most sold as well as the most versatile. Some of its characteristics make it the ideal granulator for grinding waste coming from blow moulding process, such as: bottles, jerry cans, tanks, etc.

The concave shape of the entrance to the grinding chamber facilitates the gripping of light and voluminous materials which are immediately cut by the first blade.
The open rotor with three blades allows the continuous passage of the material that is ground up to obtain the desired size.
The screen that occupies 50% of the grinding chamber and maintains a constant distance from the blades over its entire surface, allows an increase in productivity and improves the quality of ground material by reducing noise, dust production and angel hair with certain materials.
The tangential chamber of the BM series allows a gradual cutting on the entire blade edge allowing the reduction of installed motor power and consequent reduction in consumption, grinding times and wear of the granulator itself, which will be gradual over time.
The less effort translates into maximum yield of the granulator, which it's able to produce a ground material with constant granulometry, almost totally devoid of angel hair and dust.