News Archive
BM 7030: Series 30, bestseller by TRIA, still growing
---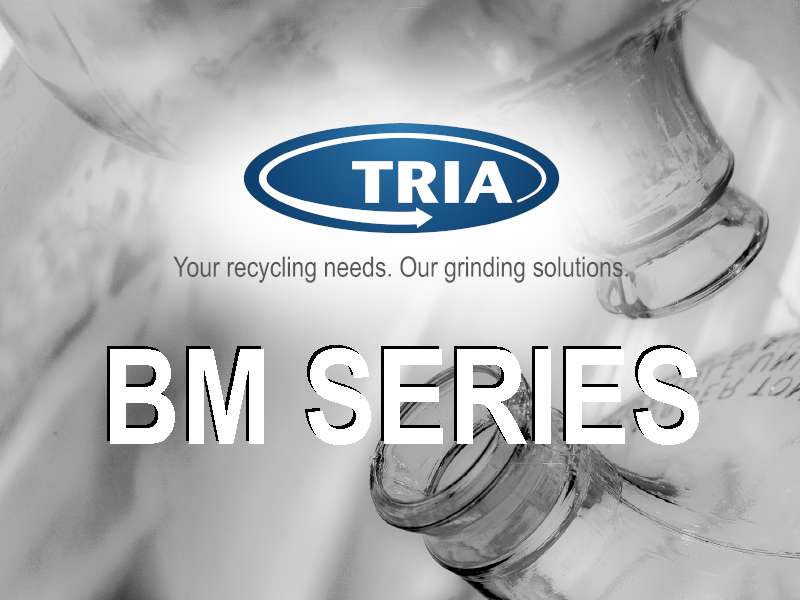 The TRIA Series 30 granulators are among our most successful machines, we have in fact presented in 2018 the new 7030 model.

The necessity was to provide the market with a machine for in-line grinding of bottles up to 5 liters, when the supply specifications forecast a production peak, at start up, to one hour of production.

To meet this demand, the new BM 7030 has been sized; it has compact dimensions for the department and productions 50% higher than those of the BM 5030 for blown bodies in HDPE, PP and PET.
Also in this model there is the possibility of water cooling of the grinding chamber, an exclusive feature of the TRIA granulators, which is very popular in in-line blow-molding due to the high temperatures of the pieces to be recovered.

The ease of maintenance without the use of tools also characterizes this granulator; moreover it is possible to have the "self-cleaning" version, that is performed according to cutting-edge design specifications: the provision of specific physical devices and an automatic cleaning cycle managed by PLC lasting of 5 minutes allow to get to "zero" residues of ground present in the hopper, in the grinding chamber and in the funnel for a quick restart of the machines.