News Archive
TRIA is core supplier of Inergy
---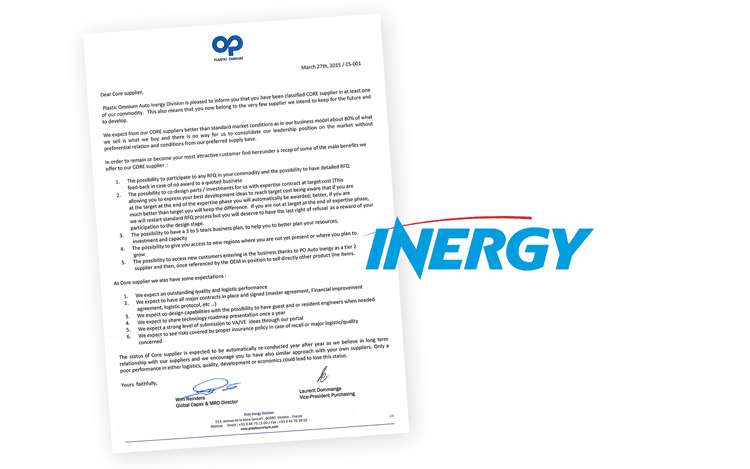 "Dear Core supplier": thus begins the communication we recently received from Plastic Omnium in which we are qualified as one of the few Core suppliers of Inergy Auto Division, company of which PO is the Holding.
This reward which fills us with pride, indicates the intention of this important customer to consolidate our relationship in the future and, above all, encourages us to improve even more.

To understand the importance of a similar recognition, we just quickly analyze the figures of the French multinational, world leader in plastic cars components: 5.3 billion euro turnover in 2014, 22,000 employees in 5 continents. In particular, Inergy Auto Division is a leading manufacturer of plastic tanks that provides the major car manufacturers: 1 in every 5 vehicles in the world is fitted with its products. With its 31 plants in 19 countries, Inergy count 6,000 employees with a turnover over 2 billion euros / year; its yearly production is of 18 milion tanks.

To be Core supplier of a company of this caliber allow us to cooperate with them in terms of technology and product development, giving us a precious advantage from a commercial point of view.