News Archive
From A to Z. Complete solutions for our customers!
---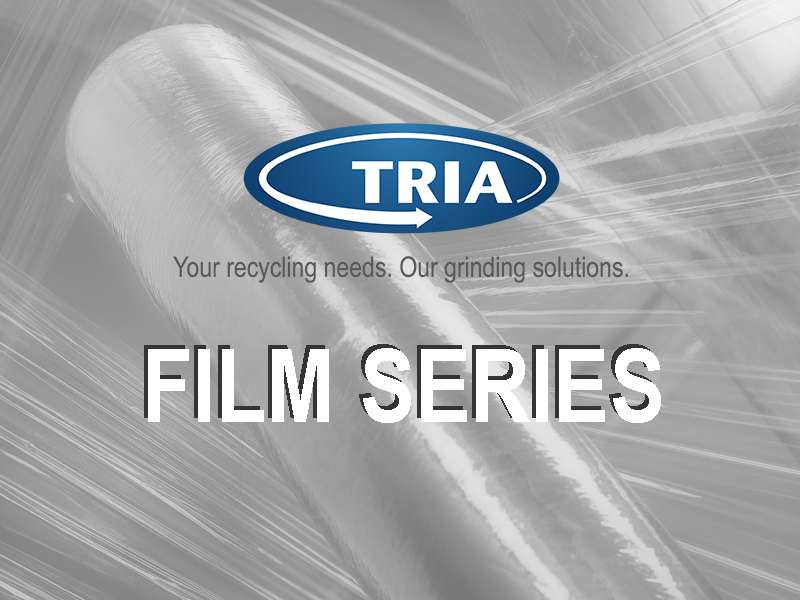 We not only build granulators, but through the know-how of our R&D department we are able to design and produce complete systems from the trims pick up, up to the extruder inlet, also including the storage phase of the regrind material.
Thanks to the continuous relationships we have with OEM, we are able to keep our systems constantly updated and to provide the right solution for every need.

For example the XT Series dedicated to film and the GR Series are able to recover in-line: CPP and LLDPE trims up to 1000 m/min and 600 kg/hr, and BOPP, PET and PA trims up to 450 m/min and breakages up to 6,000 kg/hr.
The density of the regrind material is also high, up to 150 g/dm³ for optimal recovery in the extruder.

Regrind quality material, effectiveness of the solutions, energy efficiency, ease of use and maintenance. These are the claims of TRIA and the fundamental aspects that must be respected by all our granulators.
As for the other Series, also for the one dedicated to the film the quality of the regrind material is very important. In fact, a homogeneous and flawless regrind material can be immediately reused in the line production.

The special section of the grinding chamber of the XT Series, allows immediate and safe gripping of the film and in-line trims, while the rotating discs integrated into the rotor and the by-pass system prevent winding of the film during the cutting phase. To complete the high-performance discharge grid that allows rapid evacuation of the regrind material.

This is what we define the effectiveness of the solutions and the careful design of our R&D team. In fact, thanks to the forced conveyor of our design, compatible with all extruders, it is possible to mix virgin material and fluff according to precise specifications, introducing the compound directly into the extruder inlet to produce new material useful for the production process.
Guaranteed also for the XT series dedicated to film and the GR series: energy efficiency with low consumption, ease of use and maintenance with access in total safety and without tools to all the main parts subject to routine maintenance.