News Archive
Thermoforming plant? TRIA has the right granulator for all needs
---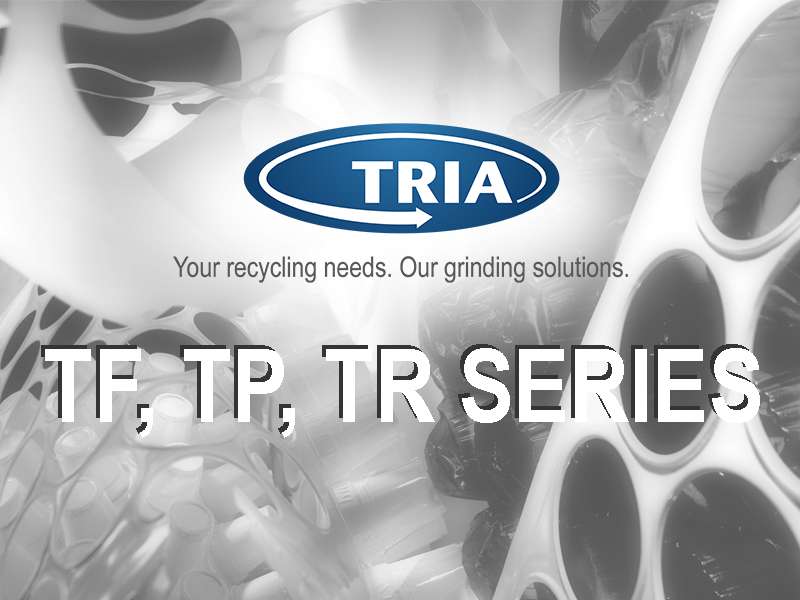 Our payoff is: "Your recycling needs. Our grinding solutions.".
And this is what we do every day in TRIA, try to find the right solution for each of our customers of any production sector.

The thermoforming Series: TF, TP and TR, are designed for grinding at start-up from 100 to 5,000 kg/hr of full sheets, sheets with cups and skeletal waste, sheets from 600 mm to 2,000 mm width, height up to 250 mm and thickness up to a 3 mm. Compact shape and small size for the TF and TP Series, possibility of pit installation under the trim press for the TR series, make these granulators the perfect allies for thermoforming production lines.
TF granulators are extremely compact. Their small size allow them to be installed along the production line, at the end of the line, or under the stacker machine. They adapt perfectly to any production line, working in complete synchrony with the thermoforming machines thanks to the very high automation of pneumatic dancing arms, inverters and variable speed traction units. And as all our other machines, the reduced noise level allows them to be fully used even in the operator area and in full compliance with current regulations.
The granulators of the TF Series are also synonymous of versatility, they guarantee the possibility of feeding the material from any angle: from above, from below, from the side or from the front.

As TF Series, TP and TR Series are designed for thermoforming production lines. In particular:
The TP Series, with its compact size, allows the full recovery of the thermoformed sheets cut directly below the mold machine, where, through the special palette traction units is guaranteed an optimal grip of the material and the zeroing of fly-back.
The TR Series, in addition to the classic installation on the ground, can be inserted into the pit below the trim press, for a perfect integration with all production lines and to ensure minimum space.
Full compatibility during grinding of thermoformed full sheet at the start-up, full sheet with cups of PP, PS, PET, PLA mono and Coex ones