News Archive
Extrusion or Film? With the XT Series everything is possible!
---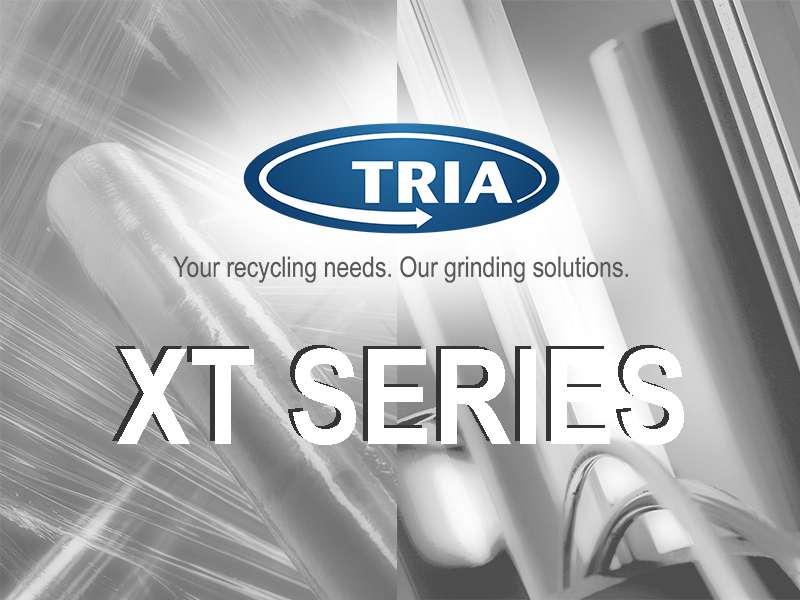 The XT Series, as the BM, is one of the most successful TRIA series.
Eleven models available, suitable both for the grinding of production waste resulting from in-line and off-line extrusion and for the grinding of in-line trimmings resulting from the film.
In the XT series the diagonal section of the chamber guarantees an efficient and precise grip of the material, allowing the grinding of rigid extrusion waste, small purges or heavy moldings, and possibly post-shredding grinding.
In the case of use in the film field (STRETCH, CPP and BOPP, BOPET), the modularity of our granulators allows the replacement of the standard hopper with a trim suction unit made to customer specifications, without having to change the entire machine.
Let's see some of the main features of the XT Series:

Grinding of sheets, pipes and profiles with length up to 6 m.
Possibility of installing single and double traction units with pneumatic dancing arms and inverters, for always precise and constant feeding of trimmings even on lines with speeds up to 150 m/min.
Grinding chambers with 3 or 5 rotating knives, for the process of all resins, PLA, ABS, EPS, PET and of all types of products, expanded, honeycomb or solid sheets with high thickness.
Grinding chambers with 3, 5 or 7 rotating knives, for the in-line recovery of trimmings, CPP, LLDPE, BOPP, PET, PA.


High evacuation of the ground material with the high-performance grid.
No wrapping of the film during loading thanks to the specific design of the rollers and scrapers, and during the grinding phase thanks to the rotating discs integral with the rotor.
These are the wide possibilities guaranteed by the versatility of the XT Series.
Series that can be sold individually or inserted in complete systems entirely designed by TRIA, from transport to storage.